Case Study
Digital Transformation
Keynote
Digital Transformation at Starbucks – Digitizing the Starbucks Experience with Microsoft Azure
Starbucks has pioneered a 'Digital Flywheel' strategy, combining AI and the Cloud to transform the digital experience for coffee lovers.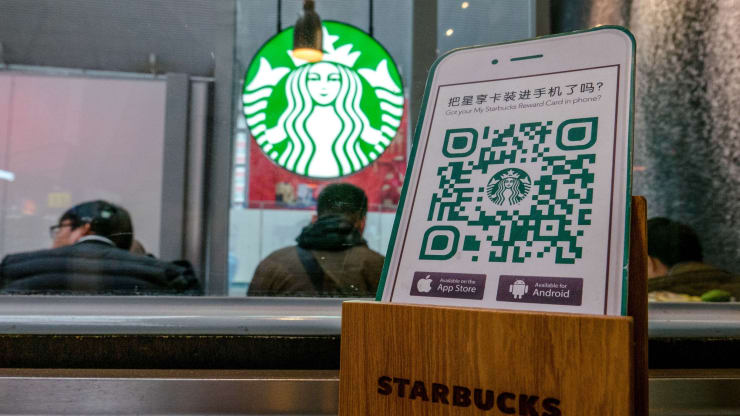 Digitizing the Starbucks Experience
Naturally Covid has presented a huge challenge for the retailer and they've utilized technology to navigate this new norm, through developing their digital ecosystem and massively investing in AI and the Cloud to fuel innovation.
This 2016 Harvard article Digitizing the Starbucks Experience sets the scene for their digital journey. Starbucks brought on their first Chief Digital Officer seven years ago, and in 2017 they began roll out of their 'Digital Flywheel' strategy, a unified commerce system and cloud architecture.
See the full presentation from their CTO and Chief Strategy Officer.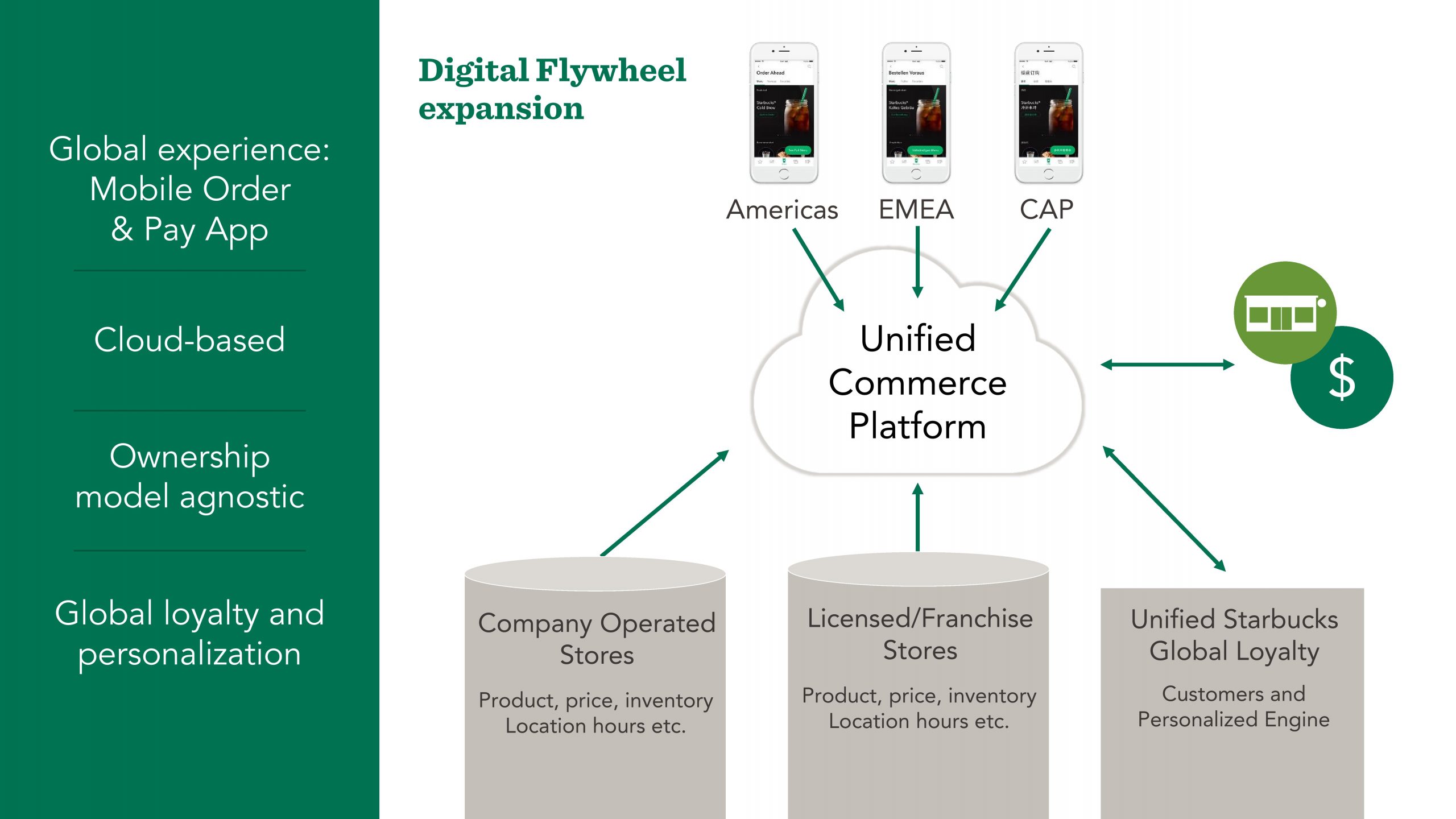 Starbucks is harnessing technology to enable new business model innovations, like a Pickup-Only Store and new digital signage technology from BrightSign that gives drive-through customers a live look at the barista as their drinks are prepared, and are accelerating it's development through a number of deals such as investing in Brightloom and placing $100m into venture fund Valor Siren.
As part of the Brightloom deal Starbucks is licensing its mobile and loyalty program technology in a deal that will give global franchisees the chance to offer the Starbucks mobile app to customers. Once the software from Starbucks is integrated into its system, Brightloom plans to provide its technology platform to other restaurant companies and operators of licensed Starbucks stores.
Other innovations include a digital traceability tool, a mobile app that lets customers scan a bag of coffee and trace their brew at various supply chain stages, from bean to cup. Information such as bean origins, farmer support efforts, roasting info, tasting notes, and more will be shown.
In this case study they document Starbucks IoT-enabled machines which collect more than a dozen data points for every shot of espresso pulled, from the type of beans used to the coffee's temperature and water quality, generating more than 5 megabytes of data in an eight-hour shift.
Loyalty Scheme
Central to their digital strategy is their Starbucks Rewards Program, where they have enjoyed massive success. Nation's Restaurant News charts it's evolution, including launching a credit card with Visa.
First introduced in 2009 the Rewards Program allows customers to place orders, accumulate and redeem points, take advantage of personalized offers, and pay for purchases all within the app. Members earn "2 Stars" for every $1 spent. Stars are then redeemable for everything from drink add-ons to sandwiches and merchandise.
As Harvard describe:
"The Starbucks Reward Loyalty Program has a staggering 16 million active members (as of March 2019), with 11% growth of their user base in Q2 2018. Starbucks attributes 40% of its total sales to the Rewards Program and has seen same store sales rise by 7%."
Underpinning the scheme is a set of AI capabilities – 'Deep Brew'. Using AI in the Starbucks app or on the drive-thru menu can present customers with thoughtful, personalized choices based on their own preferences, but also on things like weather and time of day.
As Restaurant Dive reports this has also helped them adapt to the pandemic. The chain is using its Deep Brew AI technology to "look at the vaccination progress of every country around the world and use predictive analytics to give us a view and correlation to how that's going to pace the recovery".
Cloud-Power Digital Innovation
In the Microsoft case study they provide a detailed walk through of how Microsoft Azure technology is helping Starbucks and their baristas deliver great customer experiences from the IoT of coffee machines to AI in the Starbucks mobile app and drive-thru pilots and even tracing beans from farm to store using blockchain.